BIRTH OF SPRING
LIVING WITH LOCALS
EXPERIENCE ICELANDIC SPRING WITH LOCAL FARMERS
Embrace the unique opportunity to take active part in the magical season of springtime in East Iceland. Experience the lambing season, collect eggs, lay fish nets, get to know the Icelandic horse, visit seals at black beaches, and enjoy local food and authentic accommodations in a peaceful valley. This four day tour is operated on three dates only in 2018:
May 3-6, May 10-13 and May 17–20.
The tour starts in the town of Egilstadir (one hour flight from Reykjavik) in East Iceland, where you are picked up by the local guide at Egilstadir airport or at your hotel/guesthouse. Duration of the tour: 4 days / 3 nights. You overnight at the Wilderness Center, where you enjoy its authentic and cozy atmosphere. The Wilderness Center is a peaceful hideaway, located right by the edge of Northern Europe's biggest wilderness,
Group size: 2 – 8 persons
---
Included
Fully guided tour

Authentic accommodation for 3 nights at the Wilderness Center

Fu

ll 

board

 from lunch on day 1 to afternoon refreshments on day 4, with local food

Entrance to museums and exhibitions
Not included
Flights (or other transportation) between Reykjavík and Egilstadir before and after tour
What do I need to bring?
Warm clothes.

Rain gear (can also be arranged on request).

Boots or hiking shoes.

Camera
BOOK HERE: BIRTH OF SPRING
Loading...
Based on daily exchange rate the tour price is 1.194 USD. The tour including pick-up: 1.307 USD
ITINERARY - WHAT WE DO, DAY BY DAY
DAY 1: FARM LIFE AND WILDERNESS
Right from the pickup we do an easy hike through beautiful canyons to Hengifoss Waterfall, with its interesting and visual geology.
After the hike we  visit the exhibition at Vatnajökull National Park, visitors center.
We arrive at the Wilderness Center to have lunch, check in and get familiar to our new home for the next days.
In the afternoon we join the farmers at the sheep stable. It is lambing season so it is lively there now. Then we get a guided tour through the adventure exhibition, immerse us with history and the adventures of the highlands.
Dinner (local food) will be served in the cozy and authentic environment at the Wilderness Center and is spiced with local stories.
HIGHLIGHTS DAY 1:
Hengifoss waterfall, Vatnajokull National Park Visitor Center, Wilderness Center.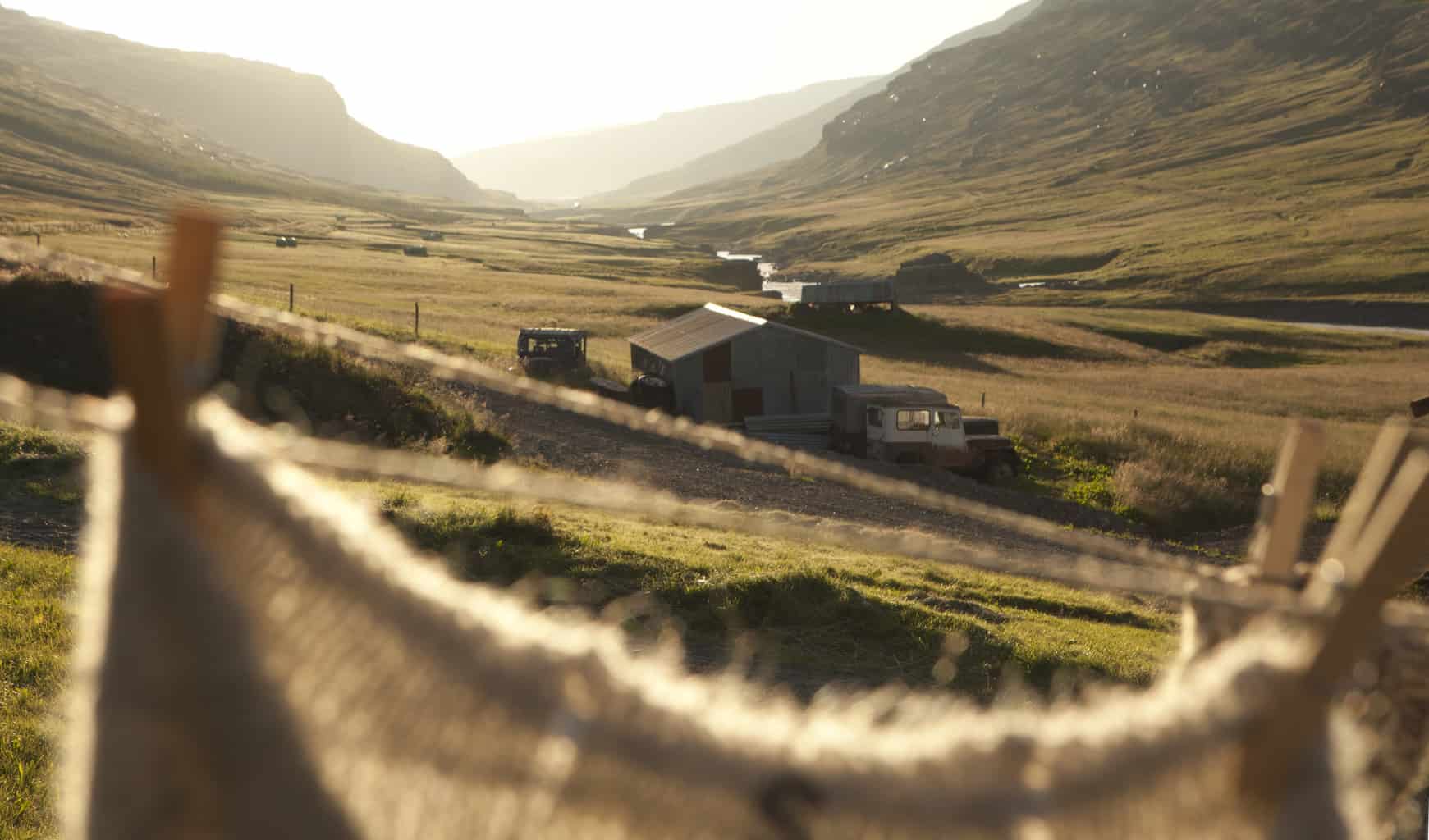 HIGHLIGHTS DAY 2:
Trout fishing, nests of Pink-footed geese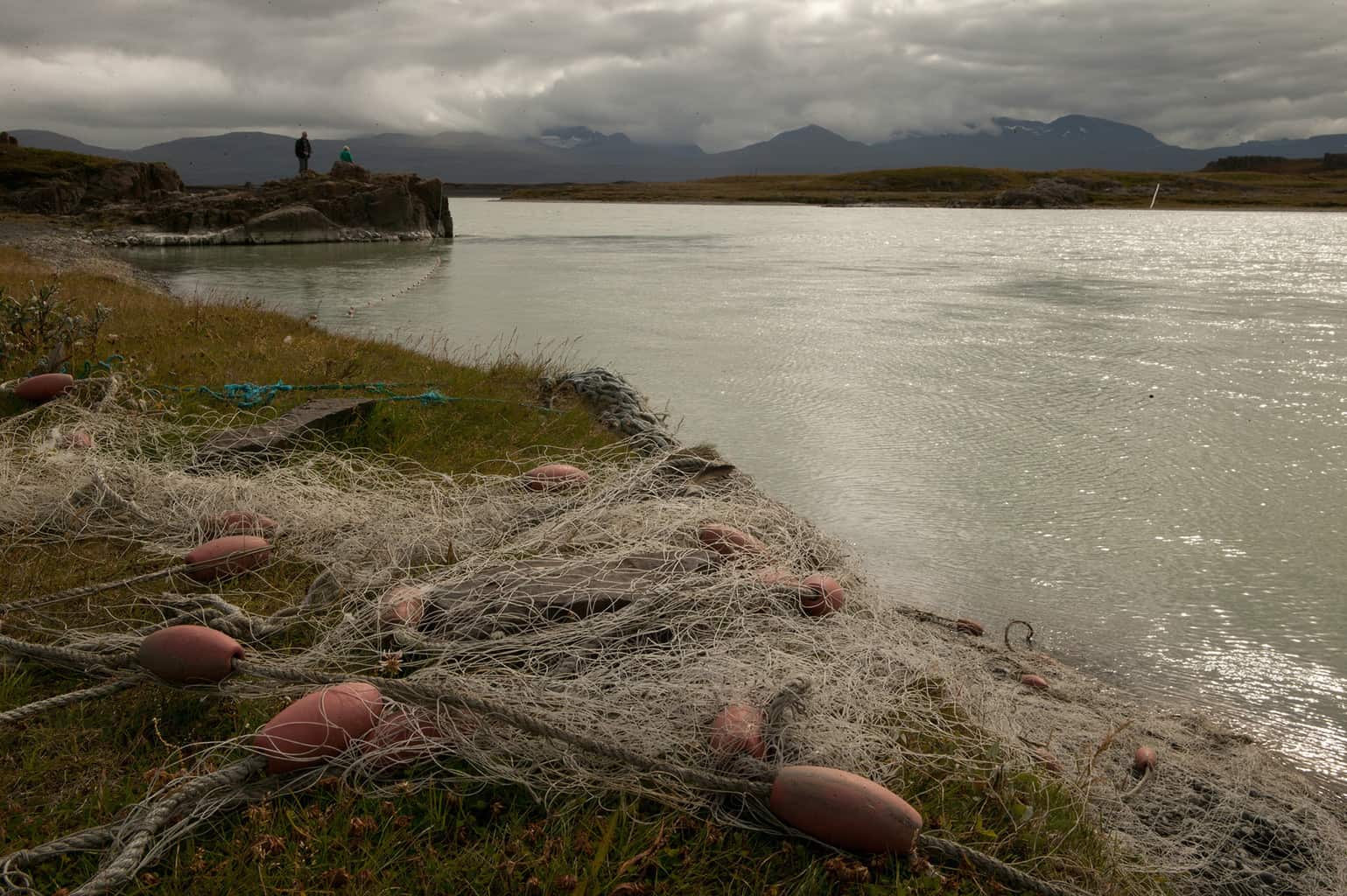 DAY 2: TROUT FISHING AND BIRD EGGS COLLECTION
We start the day by getting spoiled with both Icelandic and International breakfast.
Next we go fishing for trout with local farmers, laying nets and enjoying the nature.
At lunch traditional lunch pack is served on open fire.
We investigate Pink-footed geese nests by the river, collect eggs and learn about how these interesting birds were connected with the highland life in the old days.
Now it is time to check the trout nets and handle the fish.
We are back at the Wilderness Center before dinner and have even time to check on the new born lambs in the stables.
DAY 3: REMOTE NATURE
After breakfast we go scouting for wild reindeers and get to know these animals and their history. Don´t forget your cameras!
After lunch we visit traditional Icelandic turf houses. Some of them are still used for sheep farming.
In the afternoon guests can choose to ride Icelandic horses or bike to the Cablebox. The cablebox was used in the old days to cross the glacier river. Anyone who dares can try out this special transport. At the same spot we take a look into abandoned farm that holds many interest and fun stories.
Together with the local chef we prepare dishes with Icelandic specialites. What follows is a food feast, local music and singing in the authentic common room area.
HIGHLIGHTS DAY 3:
Rendeers, traditional Icelandic turf houses, horse-back riding on an Icelandic horse, a ride with a cablebox over a glacier river. Joined preparation of dishes with Icelandic specialities.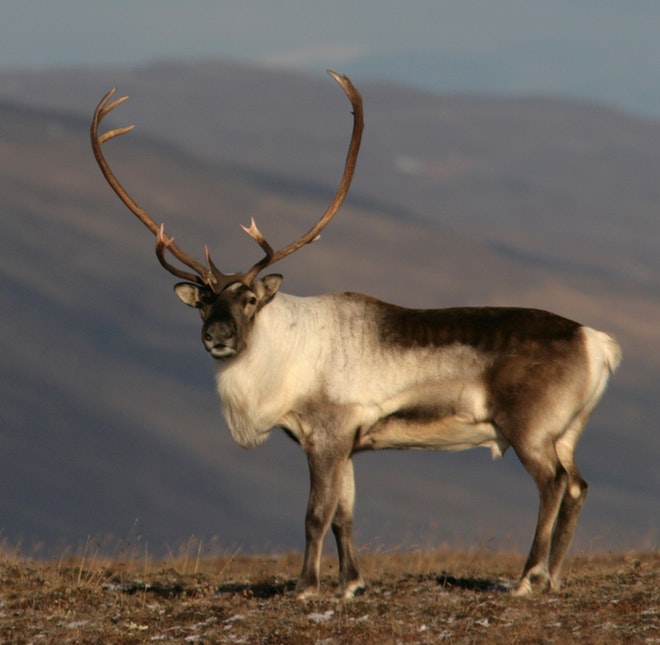 HIGHLIGHTS DAY 4:
Húsey, Borgarfjördur eystri, puffins, elves and black beaches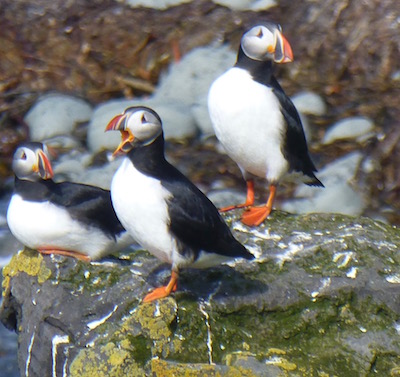 DAY 4: BLACK BEACHES, PUFFINS AND ELVES
After delicious breakfast we pack our things and take a tour to Húsey. A unique place by the ocean, characterised by  black beaches, a home of seals with their young ones. The birdlife is vibrant, especially at this season.
After lunch we visit Borgarfjörður Eystri, a home to puffins, elves and lonely mountains.
We are back at Egilstadir Airport no later than 19:00 for our flight back to Reykjavik.
* This itinerary is subject to changes due to weather conditions.