TWO DAYS FILLED WITH OLD-TIME CHRISTMAS SPIRIT
AND WILDERNESS EXPERIENCE
In a stunning location at the Eastern highlands you'll enter a unique adventure that no-one should miss. Go back in time, witness the magnificent and peaceful surroundings, enjoy great local food, and go bathing in hot springs. Learn how people made Christmas decorations in olden days and taste food made from old recipes. This two day tour is operated once a week in November and December - and upon request. Minimum number of participants is two. 
The tour starts in the town of Egilsstadir (one hour flight from Reykjavik) in East Iceland, where you are picked up by the local guide at Egilsstadir Information Center. Duration of the tour: 2 days / 1 night. You overnight at the Wilderness Center, where you enjoy its authentic and cozy atmosphere. The Wilderness Center is a peaceful hideaway, located right by the edge of Northern Europe's biggest wilderness.
Group size: 2 – 16 persons. For a guaranteed departure we need a minimum of 2 persons
---
Included
Fully guided tour

Authentic accommodation for 1 night at the Wilderness Center (upgrade of accommodation is possible - please send us a e-mail for information)

Local food

Entrance to exhibitions and pool
Optional
Accommodation can by upgraded. Please contact us through our contact form
Not included
 Flights (or other transportation) to Egilsstadir before and after tour
What do I need to bring?
Warm clothes.

Rain gear.

Boots or hiking shoes.

Camera
BOOK HERE: NOSTALGIA OF CHRISTMAS
Loading...
Based on daily exchange rate the tour price is
453 USD. 
428 EUR
370 GPB
ITINERARY - WHAT WE DO, DAY BY DAY
DAY 1: YULE LADS, TURF HOUSES, WILDERNESS EXHIBITION, CHRISTMAS WORKSHOP, CABLE-FERRY ADVENTURE, CHRISTMAS FEAST, AUTHENTIC SPA & HOT SPRING
You'll be picked up at Egilsstadir Visitor Center by your guide and brought to the valley where you'll stay for the next 2 days. On the way to the valley we are going to step back in time. We will stop at the place where history tells us that Grýla, the mother of the Yule lads (the thirteen Icelandic Santas) is supposed to live. Who knows, we may run into her or some of her relatives, so they can tell us the story and invite us to have a sip of jólaglögg (mulled wine). We also visit the last Icelandic working farm with turf buildings used for farming.
At the Wilderness Center we will enjoy local lunch with some Christmas specialties before you go to explore the exhibition at the Wilderness Center where you learn how life was at Christmas in the old days. We try the delicacy smoked mountain lamb, straight from the smoke hut.
You will also have a chance to make traditional Christmas decorations as well as making a guided adventure trip to an abandoned farm farther up the valley and trying a cable-ferry over the glacial river.
In the evening you'll enjoy a Wilderness Christmas feast with ingredients from the highlands. The feast is followed by storytelling and then it is time to enjoy the authentic spa, with stonebuilt traditional hotspring, sauna and relaxation area with fireplace and hammocks.
HIGHLIGHTS DAY 1:
Yule lads, Traditional Christmas decorations, Cable-ferry, Bathing in authentic stonebuilt hot spring, Wilderness Center.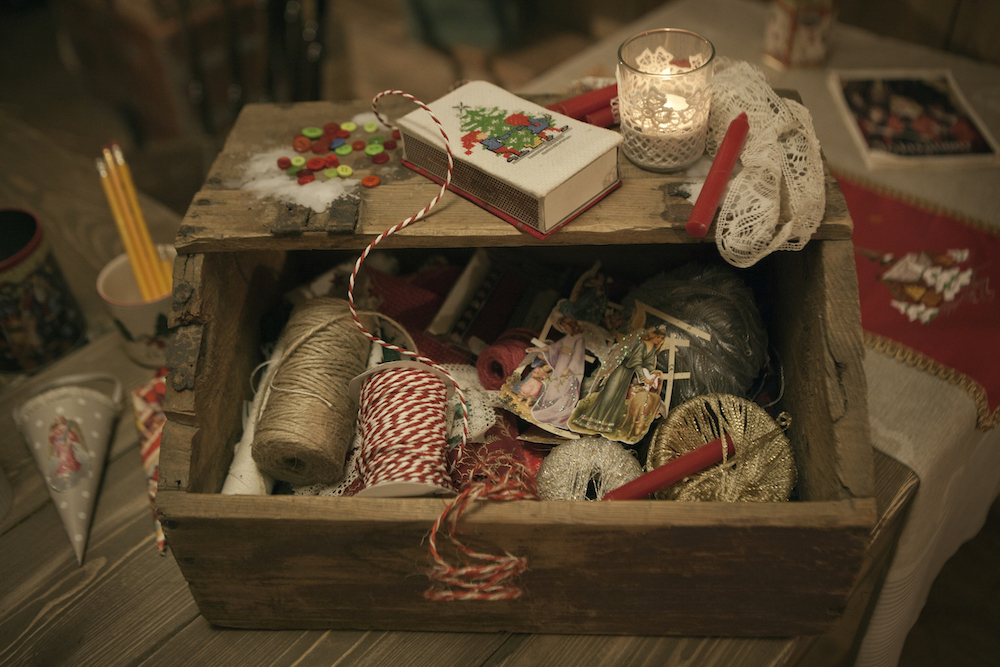 HIGHLIGHTS DAY 2:
Traditional Christmas bread (Laufabraud), Icelandic horse, Reindeers spotting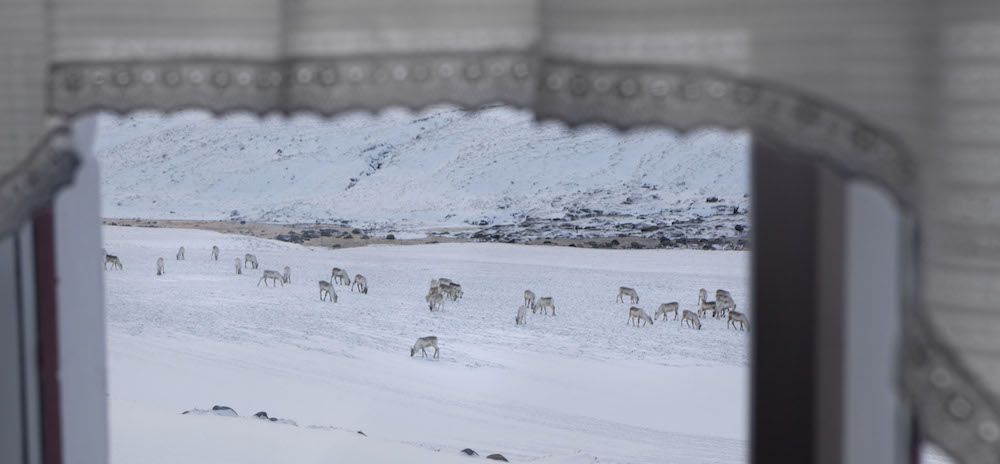 DAY 2: VALLEY HIKE, LAUFABRAUÐ MAKING, CHURCH-CINEMA, GEOTHERMAL POOL, HIGHLAND DRIVE
After a breakfast in the cozy old farmhouse, we show and teach our guests to make their own traditional Icelandic Christmas bread, laufabrauð. (We fry it so everyone can take their own laufabrauð home with them.)
Before the tasty lunch, we take a short hike in the area, hear stories and experience nature.
Then you will be introduced to the unique and friendly Icelandic horse. Satisfied, we leave the Wilderness Center and head to the small country church at Valþjófsstaður, where we watch an old silent film about the most famous outlaw couple in Iceland.
From there we drive a scenic route up to the highlands where we try our luck with finding the reindeers living in the area. Then we head back to Egilsstaðir town with some photo stops on the way. 
* This itinerary is subject to change due to weather conditions.
Crisscross ehf
+ 354 8976140
+ 354 8686255