DELIGHTFUL DAIRY

TRADITIONAL SKYR PRODUCTION ON A FAMILY FARM
FAMILY-FRIENDLY FARM VISIT – TRADITIONAL SKYR PRODUCTION - CRATER & WATERFALL
Erpsstadir Creamery is a family run dairy farm where honesty lies at the foundation of the food production. On the farm the milking cows live in the best possible conditions and under the same roof the farmers diligently produce cheese, ice cream and other dairy products. At the creamery you taste traditionally produced Icelandic skyr and other delicious products from the farm. This family-friendly tour combines a personal visit to farmers and animals with easy hikes in a beautiful less frequently visited part of West Iceland. Here we experience a lovely waterfall and hike to the top of an ancient crater with magnificent views. We enjoy a delicious local lunch at a nearby farm restaurant.
Skyr has been an important part of the Icelandic diet since the country was settled in 9th century. Today Erpsstadir Creamery is one of few producers in the country that produce Icelandic skyr in a traditional manner. Erpsstadir Farm is a member of Économusée, a growing international network with more than 70 member artisans in many different countries.
Visiting Erpsstadir allows you to go behind the scenes and speak to the people who live, breath, and work at the farm. It opens a window to the lifestyle, economy, history and culture - in essence, it lets you peek into the soul of the local community.
At the farm you meet the farmer and the animals and get a short introduction on traditional skyr-making, after which you should be able to start your own skyr production when you get back home.
We have lunch at a local farm restaurant and go for easy hikes to a picturesque waterfall in the salmon river Nordurá and to the top of Grábrók, a small crater (560 feet) formed by an eruption approximately three thousand years ago. From the top of the crater, you have a magnificent view of a large part of West Iceland, including massive lava that surfaced in the ancient volcanic eruption.
---
Duration:  7 - 8 hours
Group size: 3 - 7 persons
For larger groups, please contact us.
Note that there is a minimum number of 3 persons for each tour. We are happy to keep the reservation of a party of 1 or 2 as more people may sign up at a later time point. If you want to secure departure on a certain date, please contact us.
Departure:  9:00
Meeting point for the tour is at the pick up/drop off spot to the right hand side of Hallgrímskirkja. You will find a blue pole with a pink sign marked #8, Hallgrímskirkja. Please be there 10 minutes before tour departure.
Pickup: Optional pickup service from your hotel in the Reykjavik area (indicate by booking).
Note that you can also join this tour at the town of Borgarnes. Please contact us by email at least 24 hrs in advance.
What to wear: Please dress according to weather. Good hiking shoes.
Included: Guided tour through West Iceland, farm visit, skyr-making explained, lunch at a farm restaurant, and  local goodies.
Excluded: (Alcoholic) beverages during lunch.
The food: As meat, fish and dairy products are an important part of the Icelandic diet, these food types are prominent in the food offered on Crisscross tours. However, vegetarian options are possible upon request. Participants are responsible for taking care of any allergies or food intolerance they may have. Please send e-mail  with your specifications at least 24 h in advance and we will do our best to meet your needs.
You can join this tour in the town of Borgarnes if you let us know 24 hrs in advance.
BOOK HERE: THE STORY OF SKYR
Loading...
Based on daily exchange rate
the price for the tour (excluding pickup) is approximately
287 USD
261 EUR
227 GPB
_______________________________________________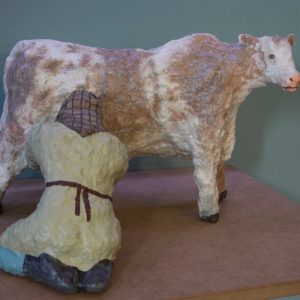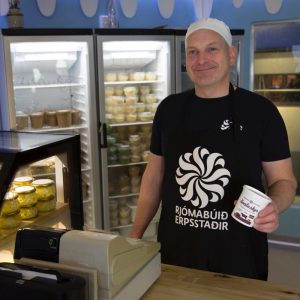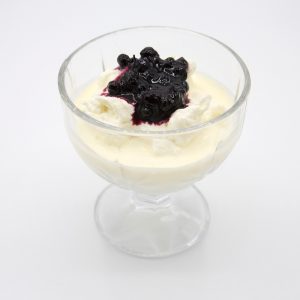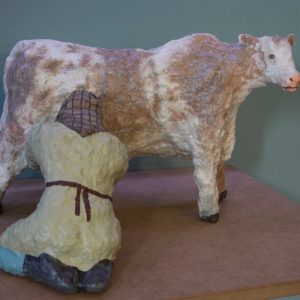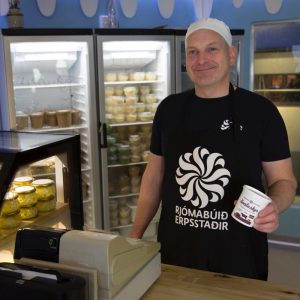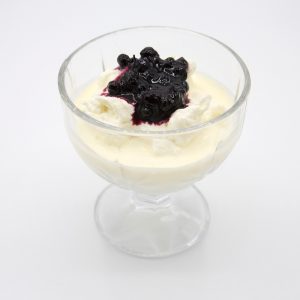 Crisscross ehf
+ 354 8686255
crisscross[at]crisscross.is