The family farm Bjarteyjarsandur – one of our favorite stops in West Iceland
One of the farms we visit during the Crisscross tours is Bjarteyjarsandur, a typical Icelandic sheep farm (but with that little bit extra). We spoke with Arnheidur Hjörleifsdóttir, one of Bjarteyjarsandur's farmers, on what makes this place so special.
Bjarteyjarsandur is a family farm dating back to 1887 that has been handed down from generation to generation. The farm is situated in the beautiful Hvalfjörður with picturesque mountains and landscapes. The farmers respect the nature and are very focused on sustainability and minimizing the impact they have on their surroundings. Their main produce is Icelandic lamb meat but through the years they have broadened their services to tourism, education, food processing and machine work.
Arnheidur, told us all about how this old sheep farming family business opened their doors to interested travelers: "Twenty-something years ago we were asked to accommodate a group of preschoolers and teach them about our life on the farm. That's how it started." Before long, grammar schools started visiting as well, and the word spread. "Some of the kid's parents showed interest in throwing family gatherings or other outings here, they seemed enthusiastic about the place and as we have enough space we started catering to different groups!" With Iceland growing in popularity as a tourist destination, so did the demand for visits to the farm. The reason for interest varies: "Some people are farmers themselves and interested in seeing our style of doing things, how Icelandic farming differs from that of other places. Others live in busy cities and want to witness the peace and quiet of our lifestyle."
"One thing the visitors do have in common: their awe of the Icelandic sheep, a unique breed that is left to roam free during the summertime. Iceland's green valleys and lack of predators make it safe for sheep to be let loose in the warmer months, resulting in (in our opinion) the best lamb meat in the world!
Arnheidur has many things she likes to show visiting tourists: "We welcome people to our home, tell them about the farm and show them our land. We have around 600 sheep, and many other animals such as horses, pigs and chickens, cats and dogs that we introduce to people." What they do next? It depends on what needs to be done! "We don't put on a show for visitors; they get to experience the reality of living in the Icelandic countryside. This way we introduce them to the daily life of Icelandic farmers." In springtime visitors of Crisscross can witness the birth of baby lambs, in autumn the famous "sheep roundup" (or réttir as they are called in Icelandic. Read more on réttir here:
https://crisscross.is/shifting-into-autumn/
).
Next to the farm visit and food produce, Bjarteyjarsandur has opened a restaurant where they serve traditional Icelandic food and produce from their farm and surrounding areas such as lamb, herbs and even seaweed. "We also offer a cooking class where we prepare delicious meals with our guests from the ingredients our land has to offer."
We at Crisscross would like to thank Arnheidur for the time she took from her busy farm schedule and welcome you all to join us for our next trip to Bjarteyjarsandur!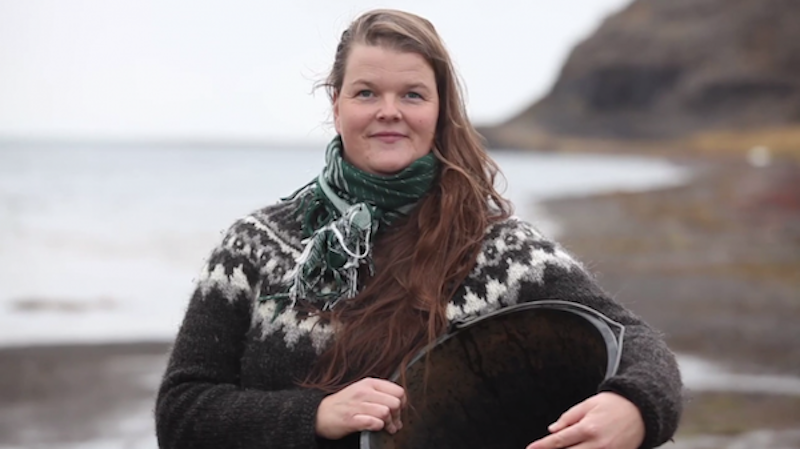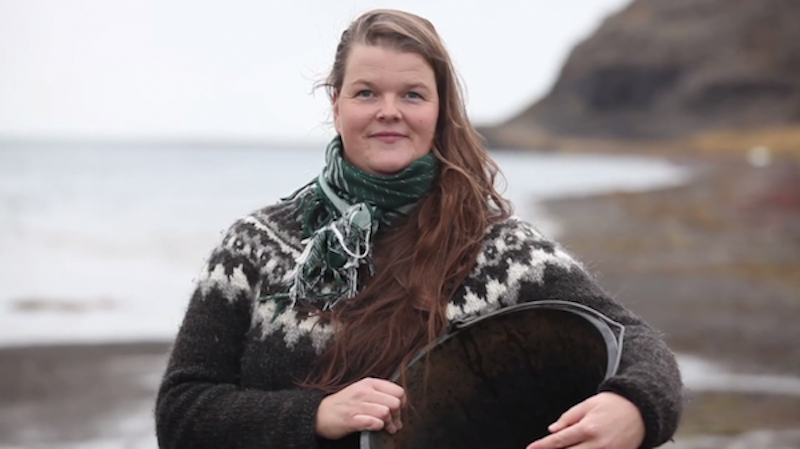 Arnheidur Hjörleifsdóttir, farmer at Bjarteyjarsandur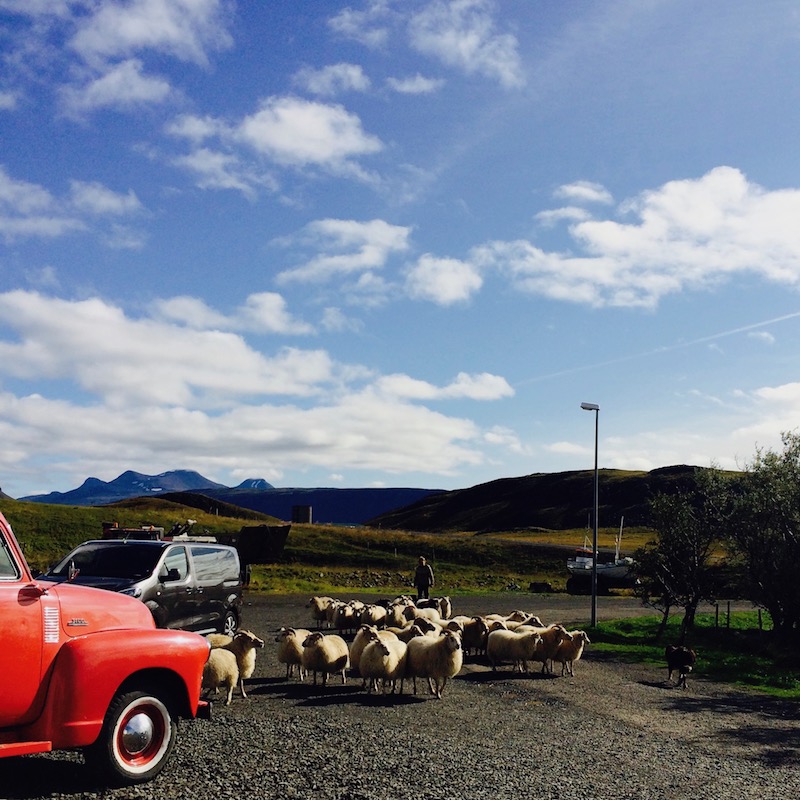 A flock of sheep welcomed us the last time we visited Bjarteyjarsandur